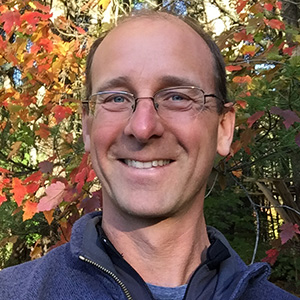 Mike Fallis
Owner
Mike Fallis
Owner
ISA Certified Arborist #PN 0982A
ISA Tree Risk Assessment Certified
Mike began working in the tree care industry in 1995, and later opened Limbwalker Tree Service in Vermont in 1999. Throughout his education and early work history, Mike developed a true love and appreciation for arboriculture. Although a Vermont native, Mike spent time in Oregon, where he worked for a Portland tree service. There, he immersed himself in trees – reading books, joining a volunteer planting group, becoming a certified arborist, even spending his weekends climbing the region's big Douglas Firs, Western Hemlocks and Sitka Spruce.
Today, Mike continues to learn and explore the world of trees. From the climbing gear and rigging needed to prune and remove trees, to understanding how tree systems share nutrients and work as a team, Mike's knowledge of the tree care industry is always expanding. He especially enjoys sharing what he's learned, meeting new people, and working with clients to help them both appreciate trees and see their potential. When he's not limb walking, Mike continues to enjoy the outdoors – hiking, swimming, fishing and spending time with his wife Amy, their 3 children and his 2 dogs.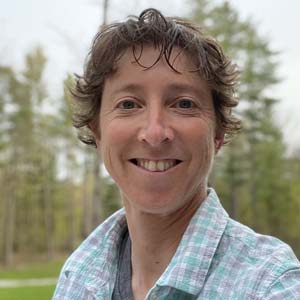 Courtney Ley
Arborist
Courtney Ley
Arborist
Courtney grew up in a house surrounded by a forest. Her childhood was spent in the woods where she began to appreciate trees and the natural world at a very young age. After a decade of working in the environmental consulting field, Courtney got the opportunity to head back into the woods, to learn about and work with trees.
Courtney really enjoys the days she's able to work high in trees near Lake Champlain with views of the Adirondacks. She was also a big bird watcher when she was growing up, so it's fun to be in a position where she can have close encounters with birds and the occasional flying squirrel! It's about having that connection with nature.
Courtney's favorite part about her job at Limbwalker Tree Service is being high in a tree, enjoying both the physical work and the mental aspect involved in moving through the tree safely and efficiently.